Netflix is losing subscribers at an alarming rate. In the first quarter of 2022, the streaming service reported 200,000 subscribers jumping ship. The second-quarter witnessed 1 million viewers saying goodbye to their subscription.
You can't spell 'Netflix and chill' without Netflix. With the tradition slowly dying out, you might be worried about the fate of your streaming experience. Lucky for you, there are many other platforms that you can switch to. We share insights on the best Netflix alternatives and their pricing plans in this post.
Why has Netflix lost so many subscribers?
Price hikes: Streaming giant, Netflix, increased the prices for its subscriptions earlier this year. Though the company explains that the price hike is because they have added more TV shows and movies, introduced new features, and are responding to market changes, viewers are not so pleased with the new prices.
Password sharing: Netflix's privacy policy is against password sharing. Ironically, you need to give other viewers your password for them to watch movies and TV shows on the app. Earlier in March, the company announced that it is cracking down on password sharing. Users should expect to pay additional fees for sharing viewing access to third-parties.
Competition: Netflix partners with content and studio providers to license rights for some movie titles. However, studios like HBO are now launching their own streaming apps and no longer licensing through Netflix. Most Netflix subscribers are migrating to the competition.
Content quality: while Netflix offers many interesting movie titles like Stranger Things, Breaking Bad and Never Have I, most of the movies fall short of expectations when compared to Disney+ that offers Star Wars, Marvel movies and the infamous Avatar. HBO Max also boasts of DC Comics and classics like Harry Potter.
5 Best Netflix Alternatives for You in 2022
With many streaming services popping up, you're no longer forced to pay for content you don't like. If you decide Netflix just isn't your style, here are five other streaming services you can watch movies and TV shows on.
---
Note: Some of these streaming services have geo-restrictions. If a service is not available in your region, consider using a VPN to access its content. Our post on how to choose the best VPN will show you 9 factors to consider before picking the right VPN for you.
---
1. Amazon Prime Video 
Pricing: $8.99 per month.
Number of media content: over 24,000 movies & 2,100 shows.
Countries available: available worldwide (except in Mainland China, Iran, North Korea, Russia & Syria).
Amazon Prime Video is often confused with Amazon Prime. The difference is that Amazon Prime is the service you need to subscribe to annually to access Amazon services like Prime shipping, Prime music, Prime reading library, and Prime photo storage. 
Meanwhile, Amazon Prime Video is a streaming service owned by Amazon. It only allows you to watch movies and TV Shows. Prime Video is also a component of Amazon Prime. So you can get access to it when you subscribe for Amazon Prime membership. Although, it's not compulsory for you to get a membership. 
You can watch famous titles like Vikings and Lord of the Rings: Rings of Power from the best browsers or with the Prime Video app on your phone, tablet, or Smart TVs. You're allowed to watch from 3 devices at once and stream content in 4K and HDR resolutions.
One unique feature of the service is the X-ray. It tells you more information on the show you're watching, such as the cast and characters, music in the scenes, and extra commentary from the director or other production crew. 
In addition, Prime Video has a Data Saver feature that helps you manage data usage while downloading or watching movies on any device.
---
2. Hulu
Pricing (Base plan): $6.99/month (with ads), $12.99/month (no ads).
Number of media content: over 1,650 shows & 2,500 movies.
Countries available: Hulu is only available in the USA.
Hulu is owned by The Walt Disney Company, and is popular for its updated content. You can keep track of your favorite shows as each episode airs, instead of waiting months to watch the full seasons like on Netflix.
While Hulu doesn't have an extensive movies collection like Netflix, it has something Netflix doesn't; add-ons. Hulu allows you to integrate Disney+ to the app as an add-on. For an extra $3, the add-on will give you access to Marvel movies, Star Wars, The Handmaid's Tale, and Only Murders in the Building. 
Other add-ons you can combine with your Hulu app include HBO Max, Cinemax, Showtime, and Starz. You can also watch Live Sports, which is something Netflix isn't keen on offering.
Additionally, Hulu offers cheaper subscription plans. Unfortunately, the Base plan comes with ads. To get rid of them, you'd need to get one of the Bundle plans. The lowest Bundle plan you can get for ad-free content is Hulu (No Adds) and it costs $19.99 per month.
No matter what plan you opt for, Hulu allows you to share your account into 6 profiles. So you and family members can save your favorite movies and receive personalized recommendations on what to watch without interruptions.
>> Read also: How To Get Hulu Free With Spotify Premium <<
---
3. HBO Max
Pricing: $9.99/month or $99.99/year (with ads), $14.99/month or $149.99/year (no ads).
Number of media content: over 2,000 movies & 580 TV shows.
Countries available: Europe, Latin America & Caribbean, North America.
HBO Max is home to Game of Thrones, House of the Dragon, Pretty Little Liars: Original Sin, Westworld, and Silicon Valley. 
Like Hulu, HBO Max breaks down its subscription plans onto two tiers. The ad-supported plan costs $9.99 per month and doesn't allow you save content offline. The ad-free plan costs $14.99 and supports offline downloads. 
But what we love most about HBO Max is the compatibility with multiple devices. You can watch it on Android TV, Apple TV, Roku, Amazon Fire TV, PlayStation, Xbox, PC with Windows 7 or higher, MacBooks with macOS X 10.10 (Yosemite) or higher, and more. 
Another admirable part is the free episodes. Like Netflix, HBO Max doesn't offer a free trial. But it does allow you to watch up to 13 episodes from select titles without paying for a subscription. 
HBO Max supports Amazon Fire TV, Android TV, Apple TV, PlayStation 4 & 5, Roku, Xbox One and Xbox Series X|S, Android Phones & Tablets, and Apple iPhones & iPads. You can create up to 5 profiles on a single account. However, you can only have three different users streaming at once. 
---
4. Apple TV+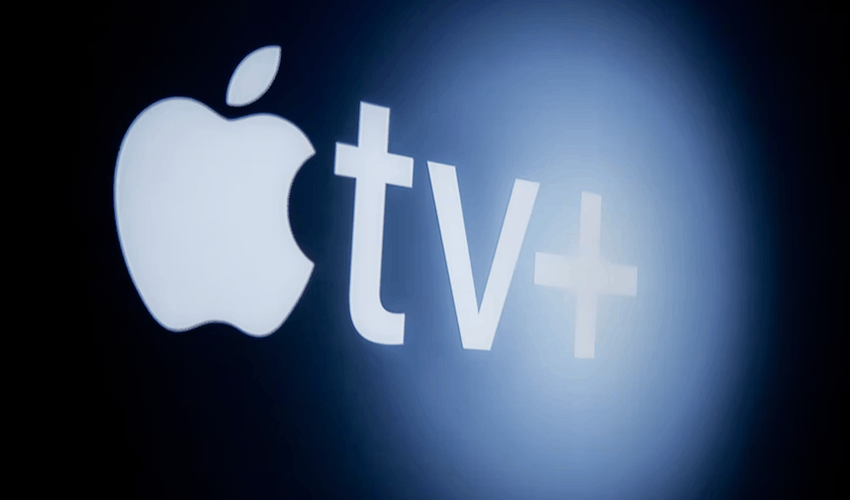 Pricing: free for 3 months (if you buy a new Apple device), $4.99/month regular plan. 
Number of media content: over 97 titles.
Countries available: the United States, Canada, select countries in Latin America & the Caribbean, Europe, Russia, Asia, and Africa (see best VPNs for Apple TV).
Apple TV+ is owned by Apple Inc. It mostly showcases original titles produced by Apple and free access to Friday Night Basketball. You'll find award-winning series like See, Greyhound, Wolfwalkers, and The Tragedy of Macbeth.
The simplicity of the Apple TV+ interface cannot be overlooked. Everything you need to stream with convenience is arranged on a minimalistic gray and black UI. 
At the top of your screen is a carousel that lets you view your personal library, movies, TV show selections, and a separate menu for Kids. Below the screen is an 'Up Next' tab that lets you resume shows you've recently watched. 
Unlike other streaming services that promote account sharing, Apple TV+ restricts you to one profile per account. The only workaround to this setback is to use Family Sharing.
Since all Apple subscriptions are associated with an Apple ID, you can let your family in on the streaming experience with the Family Sharing feature in your Settings menu. All they need to do is get their own Apple ID. 
---
5. Disney+
Pricing: $8/month or $80/year.
Number of media content: over 500 films, 15,000 episodes, & 80 Disney+ originals.
Countries available: the United States, Canada, United Arab Emirates, United Kingdom, Austria, Albania, Bulgaria, Croatia, Czech Republic, Denmark, Egypt, Algeria, Andorra, Bahrain, Belgium, Bosnia and Herzegovina, Estonia, Finland, and others.
If you want a family-friendly option, Disney+ is the perfect streaming service for you. The streaming service houses content for children from age 3 to 17. It also has adult content, although nothing too serious that you can't watch with the little ones around. Still, some parental guidance is advised. 
Disney+ is where all the big stars are, if movies were celebrities. You'll find titles like Doctor Strange in the Multiverse of Madness, Moon Knight, and The Mandalorian there. The platform releases new shows every Wednesday, so you'll always have something to watch. 
Animation lovers can also binge on Soul, Luca, Encanto, Turning Red, and other major names from the Pixar universe. 
Disney+ costs $8 per month or $80 per year, but following the footsteps of Netflix and others, the service will be introducing a cheaper and ad-supported pricing tier in the future.
Furthermore, Disney+ supports streaming on Computer web browsers, iOS & Android devices, Apple TV (tvOS), Google Chromecast, PlayStation 4, and Amazon Fire TV, among others.
>> Read also: How to install Disney Plus for PC <<
---
Stream with convenience for the rest of the year
We've seen the best Netflix alternatives in 2022, from Amazon Prime Video to Disney+. Each streaming service offers a unique feature to keep you engaged as you prepare to switch over from Netflix. 
Sadly, you still have to commit to a subscription plan. If you'd rather cut the costs completely, you can look into free home theater apps like Stremio, Tubi TV, and Pluto TV. But don't expect to find the latest titles there. 
With free access comes great limitations. You're going to see more ads than you can bear and you're stuck watching the classics. It may not be the best choice for film enthusiasts looking for something new everyday.